My apologies for the lateness of this week's review: I was visiting some business associates in the capital for an urgent barbeque and ended up tarrying longer than intended.
This week went by rather quickly, and I was probably more productive than any previous week ('business' trips aside) so I'm feeling extremely positive about things. Let's get into it.
Did I success?
Rather foolishly, I predicted that I could complete the entire Brackey's 2D Platformer course in a week, which I then refuted immediately in my following blog post stating that my goal for finishing it was Monday the 24th of July. The latter target will be what I'm aiming for, as, despite logging more total hours learning this week than any other, I still didn't even manage to get halfway through the course!
I have calculated, however, that if I now manage to complete 3 lessons a day I will be on target to finish the course by the desired date. The time I now spend in Unity has been drastically increased with this change, because each lesson in the Brackey's takes at least 1 hour to complete, often much longer than that, and I am doing multiple in the same day.
My other goal for last week was to put an hour a day into a separate project with the intention of actually utilising and practicing the skills I've already developed. The issue I ran into, however, was that due to the hugely increased volume of work done in Unity on the main project, an additional side project was not sustainable, and I was burning out whenever I worked on it.
Things I did this week
15 hours of Unity in Brackey's Unity 2D Platformer tutorial
3 hours working on 'Pong' in Unity
How things felt this week
Productivity and motivation were high this week despite me missing three whole days due to travel. I believe this is because I measured out exactly what my daily targets were for hitting my long term goals, so I knew if I at least hit those then I'd have done a good job. Everything from there was bonus points (I may even get a chaos emerald at this rate).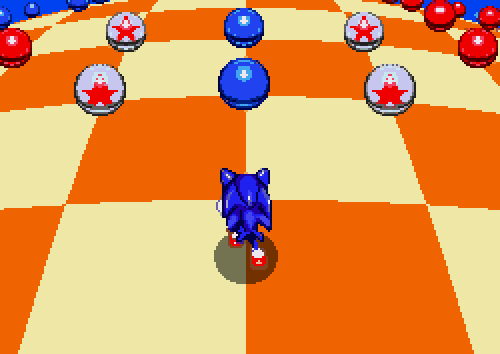 I'm disappointed that I'm not getting much chance to revise the things I learnt before, but I'm putting faith in my note-taking to carry me through this learning phase to when I start actual development. Once I've chosen a game type to start developing, I'll only need to revise one 'topic', if you will, so it shouldn't be a problem.
Things to aim for next week
Complete 3 lessons in the Brackeys 2d Platformer course a day.
As the astute (or merely pedantic) of you may have noticed, I have changed the title of this section to "Things to aim for next week" from "Things to improve for next week", as while continual improvement is something I'm striving for, I feel this new title still looks toward the future, but also acknowledges the success of the week past. Patting myself on the back every now and then is essential for motivation, and also it compensates from the lack of fatherly attention I received as a child.
Next week, simply completing 3 Brackeys lessons a day is a big leap in work so I will focus exclusively on that to keep myself on track for July 24th.
You can follow my progress on here, or on my other media outlets such as Tumblr, Facebook, Instagram and Twitter. Any feedback is greatly appreciated as it's early days and I would be more than happy to answer any questions.
Thank you very much for escorting me in this administrative rollercoaster: I promise to strap you in next time. See you later this week!